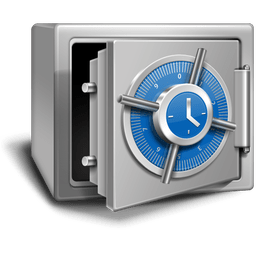 Remember when you parent's used to say, "I'm telling you this for your own good"?  Well I'm not your daddy, but I'm telling you it's time to do that backup!  You never know when that lightning strike is going to take out your hard drive or a random virus might get through and eat up all your pictures.  Backing up your stuff is as easy as it ever was if you know what you're doing.
In this post I will suggest a free simple solution that will backup 5GB of your most important data!  It's called  "SugarSync"…  There are no monthly fees, everything is encrypted and secure, and best of all it's FREE.  Just browse on over to https://www.sugarsync.com/free/, create a new account and follow the instructions.  They've done a very good job of making things as easy as possible.
Now most of you most likely have more than 5GB of information so this might not be the right solution for you.  If you have thousands of pictures and songs then you may want to think about getting yourself an external hard drive.  So many people really tend to get frustrated at this point because there are so many options out there, but believe it or not there is actually a simple solution.  Just stop by your local Micro Center and pickup a 500GB Seagate Expansion External Hard Drive http://www.microcenter.com/single_product_results.phtml?product_id=0334244…  They run about $50 and don't come with all that extra backup software that clutters most of the external Hard drives out there today.
Now that you have your new external hard drive, just plug it into your computer and it will show up as the E:\ drive or F:\ drive in My Computer!  All you have to do from here is drag and drop your my Pictures and Music into that drive and viola! You have yourself a backup of your stuff!
Hope this helps someone out there, and remember if you don't want to mess with this yourself I will personally help you get your backup configured today!  Just call me at 404.819.9027!